Civil War Family Expedition
A Three Day Family Experience!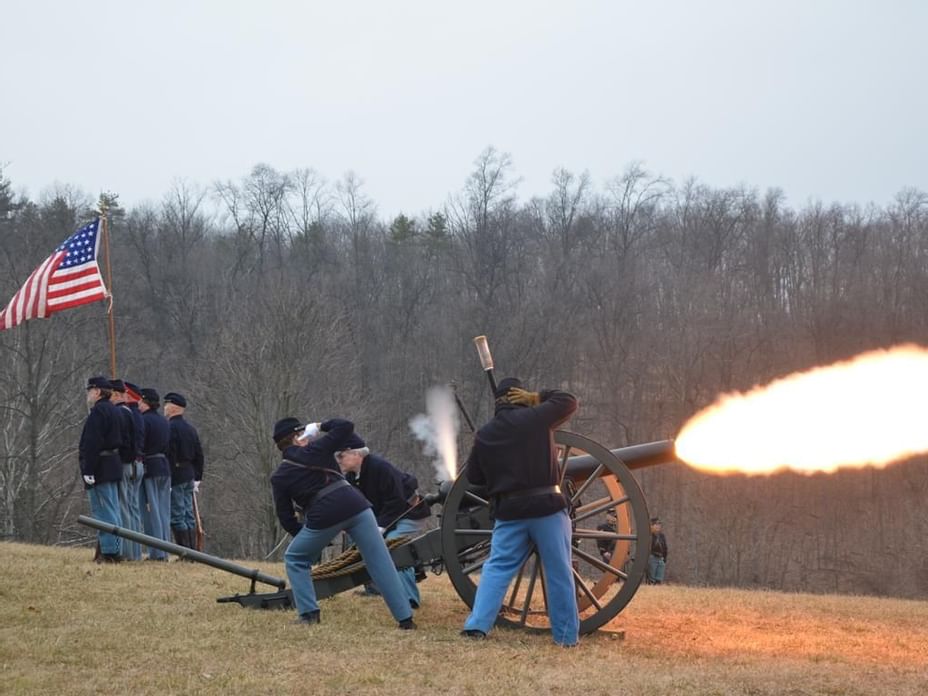 Pack up the family and head to Gettysburg for this three day, two night family experience. Check into your family lodge with all of the comforts of home. Enjoy our 35 acres of hiking trails or fish for bass in our three acre lake.
Begin your excursion at the Gettysburg Museum & Visitor Center where you will enjoy viewing "The Battle of Gettysburg Cyclorama Painting" and presentation of the Gettysburg Film, "A New Birth of Freedom." Head to the new Gettysburg Heritage Center where you will discover what life was like for civilians living in the town before, during and after the war. The museum offers interactive displays and 3-D programs sure to capture the interest of your family. Your tour will conclude with the movie "Gettysburg: An Animated Map." Be sure to stop by the gift shop and pick up your Pickett's Charge Drum Puzzle (29"x14") for hours of entertainment. Use your Gettysburg Field Guide Driving CD so that you can leisurely tour the battlefields during your three day stay.
We have chosen two great restaurants to provide you with quality food and outstanding service. Your package includes a $50 dining voucher to the Blue & Gray Restaurant and a $25 dining voucher to Gettysburg Eddie's. Breakfast baskets each morning will help you to jump start your day!